Follow Us on Instagram!
The CMS PTG has joined Instagram!  Get the latest updates by following us there @cmsptg (https://www.instagram.com/cmsptg).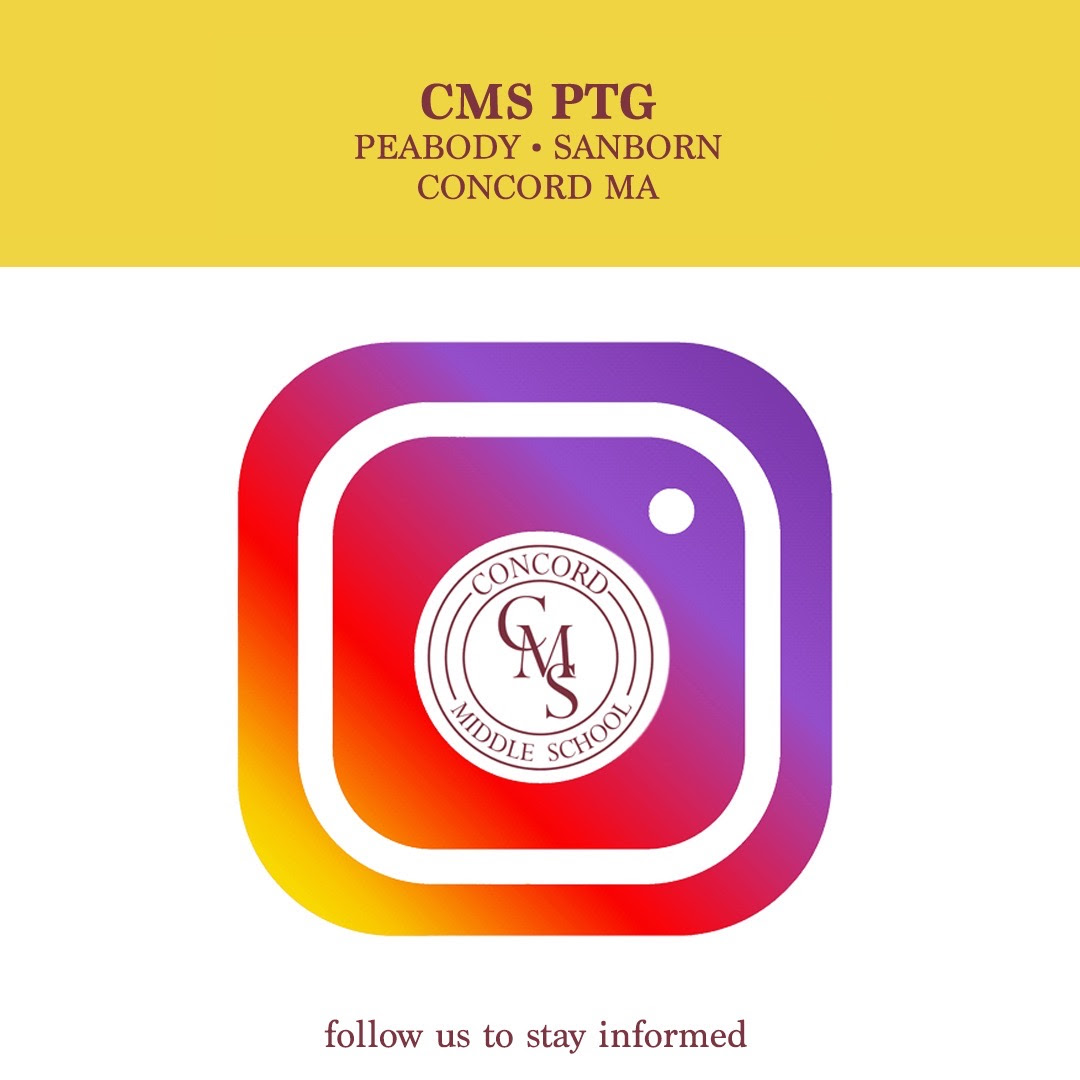 ---
7th/8th Grade Social is This Friday
The 7th/8th grade student social will take place this Friday, October 22. Due to the earlier sunsets nowadays, festivities will start immediately after school and run until 5pm. Please re-register your child for the new date by Thursday, October 21 @ 4pm using this sign up form.
Volunteers Needed for 7th/8th Grade Social
We could still use more volunteers for the 7th/8th grade social on Friday October 22nd, either for 2-3:30pm setup/check-in or 3:30-5:30pm check-out/clean up. Click here to sign up and help make your child's fall social a memorable one!
Your PTG Dollars at Work
To show our appreciation for the extra workload the custodial staff has shouldered in recent weeks, last Friday the PTG delivered apple cider and cider donuts from Honey Pot Hill Orchards to all custodians in both buildings with a few words of thanks and encouragement.  Many thanks to our generous CMS families whose donations to the annual appeal made this possible.
Support the CMS PTG When you Shop with Amazon Smile
When you shop at smile.amazon.com, Amazon donates 0.5% of your eligible purchases to your specified charity at no cost to you. Imagine how much the CMS PTG could earn if all CMS Amazon shoppers switched to Amazon Smile!  Simply click here to get started, and make sure to specify the CMS PTG as your donation organization.
---
THANK YOU!!
Our gratitude goes to our steadfast custodians for their hard work to keep the buildings in good shape in spite of the increased vandalism incited via social media in recent weeks.
Also, kudos to Kristin Martines for organizing such comforting thank you gifts to the custodians on behalf of the PTG.
---
Upcoming Events
October 22 – 7th/8th grade social
October 27- 1st trimester progress reports posted to Aspen
October 28 – Extended homeBASE
November 10 – PTG meeting, 7:30pm (note Wednesday evening timing)
---
From the CMS Daily Announcements
The following items have been collected from the CMS Daily Announcements page for your convenience. Please direct any questions to Vanessa Moran.
CMS List of Important Dates – Fall 2021
Please click here to view a list of Fall dates.